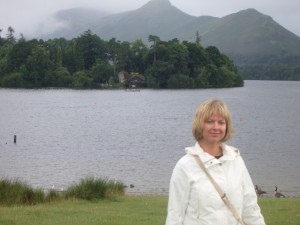 Vilnius University, Faculty of Philology
Department of English Philology
Universiteto str. 5, LT-01513 Vilnius
(+370 5) 2687 228
Email: anna.ruskan@flf.vu.lt
Webpage

Anna's research interests include evidentiality, epistemic modality, grammaticalization, corpus linguistics and contrastive linguistics. In 2013 she defended her PhD thesis The Expression and Contents of Non-Morphological Evidentiality in Lithuanian: The Case of Neuter Adjectives and Adverbs at Vilnius University. In 2012 – 2013 she she was on a research stay in Adam Mickiewicz University in Poznań (Institute of Linguistics, Department of Baltic Languages).  She has taught a number of courses to BA students at the Department of English Philogy, including the course Realisations of Evidentiality in English. Since 2014 (October) she has been on a study visit as a post-doc researcher at the University of Vienna (Department of English and American Studies), funded by the OeAD (Austrian Agency for International Cooperation in Education and Research).
 In the current project she investigates realisations of reportive and inferential evidentiality (adverbials, CTPs, etc.) in different types of discourse (academic vs journalistic vs fiction vs spoken). Her research object also includes cross-linguistic aspects of evidentiality (grammaticalising evidential markers in English and Lithuanian).